Polycarbonate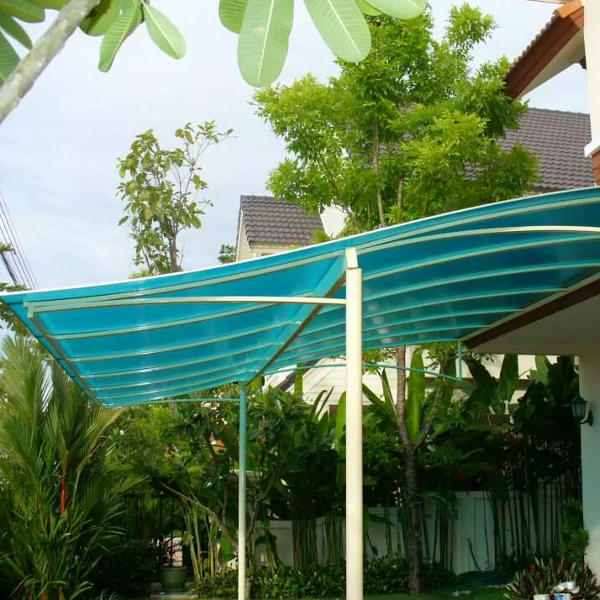 Polycarbonate has many properties that make it desirable for the protection and enhancement of modern buildings and environs. A translucent polycarbonate awning can add color to your home and improve its appeal and increase your comfort.
Poly Gel reflects heat and UV well, creating a cooler environment for your family or work area. Poly Gel also comes in a range of colors including silver, green, blue, ice, 'IQ relax'. Two thicknesses of Poly Gel are available, 6mm and 8mm.
Options include MDF end plates, polycarbonate only, bull nose curves and single pin garage covers.
Modern, lightweight and flexible, polycarbonate has an average life of about 5 to 7 years and comes in a variety of colors (both clear and 'pearl'):
clear
sky blue
gray
blue
green
tea
red
yellow
pink